Case Study: Impact Training & Employment
21 April 2023
How our payroll services helped this recruiter hit the ground running.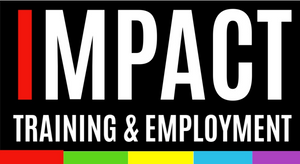 Founded in 2018 by Kerry Beresford, Impact Training & Employment provides recruitment services in the industrial and engineering sectors, mobilising workers in manufacturing organisations with 40–70 temps on their payroll at a time.
But when Kerry started out, she needed a trusted outsourcing provider to alleviate the risks of managing her own payroll. Here, she explains how Workwell Outsourcing helped her hit the ground running.
In Kerry's words…
Prior to Impact, I worked with a recruitment business for 12 years before they entered into voluntary liquidation. This left me with a set of loyal clients and candidates that I could no longer help. So I took the bull by the horns, teamed up with my husband (who already had a training and employment business), and asked my clients if they would join me on my new venture…
Things moved quickly, Impact began to take shape, and within a week I had to find a payroll company to collaborate with. Workwell Outsourcing, known as Easypay Services at the time, came highly recommended from my husband – so I got in touch immediately.
A safe pair of hands
Because of my experience in the industry, I was far from naïve to the challenges involved in running a recruitment business. I knew what was needed to be successful, and that was a safe pair of hands that could help me manage payroll-associated risks.
There are agencies out there that hold on to people's holiday pay, but that's not how I planned to do business. I wanted to hold it in a separate pot, so it could be paid without affecting my cashflow.
We were also applying for a GLA licence, which meant our invoices and T&Cs had to be up to scratch for inspection – all the more reason to partner with a reputable payroll provider. This could have been a really stressful time, but Workwell Outsourcing made the transition simple.
Watertight processes
Dan and Shelagh were my first points of contact after signing up. They were thorough from the get-go, walking me through the process and organising all the paperwork on my behalf, so I could focus on onboarding my new clients. This meant I could get the ball rolling with zero downtime, and their patience and reassurance filled me with confidence.
Crucially, the Workwell team is strict on compliance, which particularly appealed to me. Thanks to them, my processes are always watertight. They also insure all workers' wages, so if anything went wrong, we would still get paid – an invaluable boost to our cashflow.
The icing on the cake was the relationship they established with us. We have our own dedicated payroll team member and credit controller who works closely with us when needed, and we've never had any pay issues with clients to this day.
Seamless service
I can happily say that Workwell Outsourcing made all the difference. They respected my expertise, and helped me channel this from the back so I could lead Impact from the front. Everything was so easy and seamless, and our clients feel exactly the same as a result.
Business is going really well, and we're now in a position to grow into hospitality recruitment!
Need help with starting your recruitment business, or with managing your payroll?
Find out more about our outsourcing services or get in touch for an exploratory discussion about how we can help.